AQUAPAL III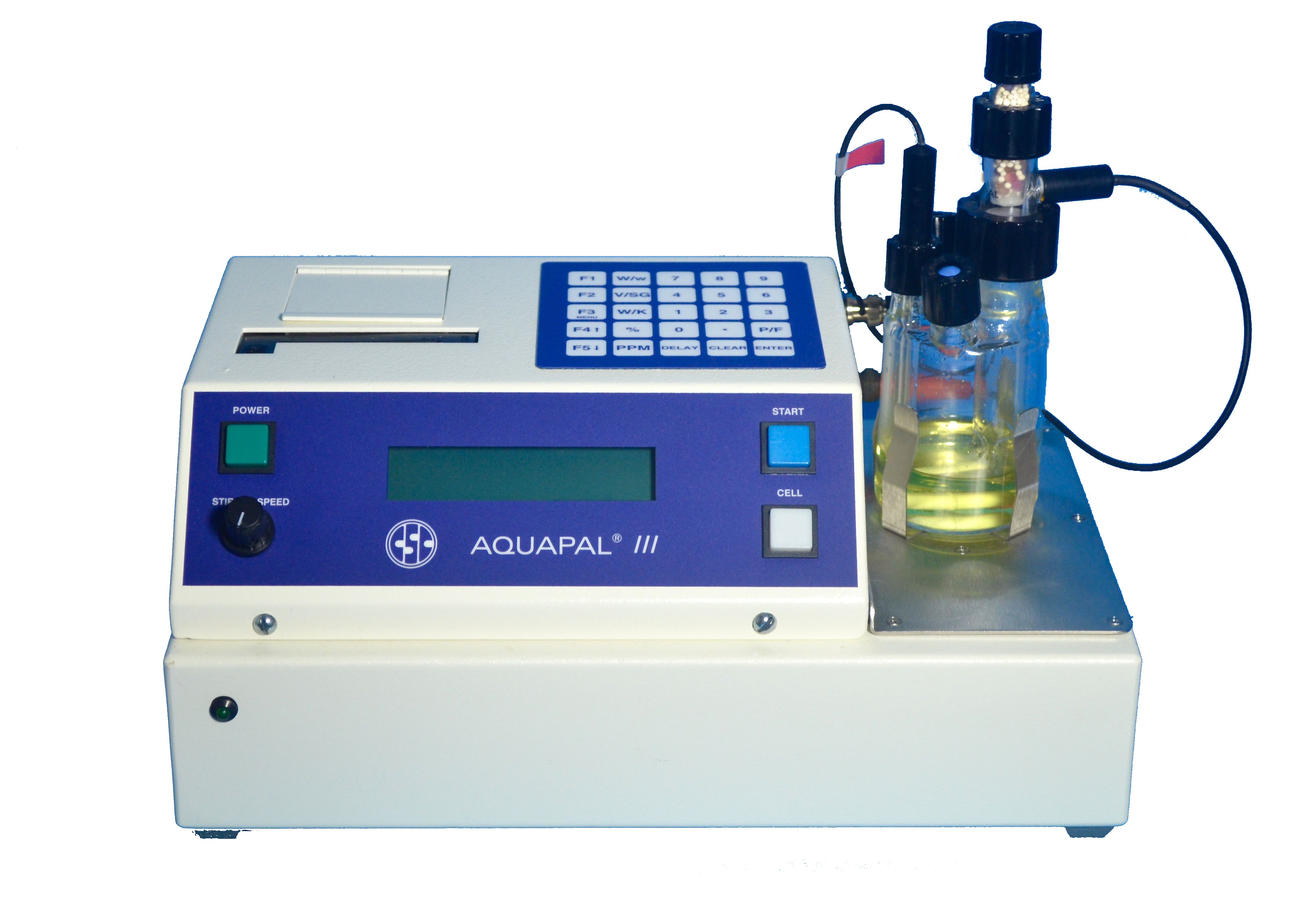 This instrument has a sensitivity of one tenth of a microgram (0.1
µg) of water. The Aquapal III provides moisture measurements in terms of % moisture, parts per million (PPM), micrograms (
µg) of water, and a number of relationships of water to the sample size. Single Reagent or Dual Reagent systems available at this price.

Get a Quote

Buy Online

VOLUMETRIC TITRATOR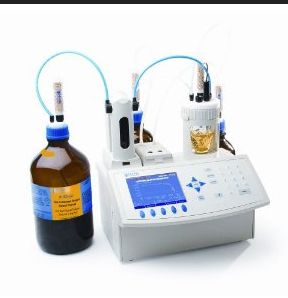 For measuring moisture content above the 1-2% range. For more information about KEM Titrators, visit our sister company, Scientific Gear, or contact us at 800-621-4778.
KARL FISCHER EVAPORATOR OVEN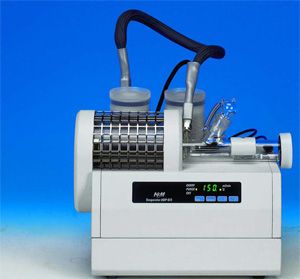 To assist with the titration process for materials that
will not release their water except at high temperatures; for example, products such as plastics and a number of inorganic salts. The ADP 611 Oven/Evaporator can be used with a coulometric titrator or volumetric titrator. Please contact 800-621-4778 for more information and pricing.

Get a Quote

ACCESSORY ITEMS
Order items such as generator electrodes, glassware, o-rings, caps, and syringes in our online store.
Buy Online
REAGENTS
Reagents are used for both coulometric and volumetric titration. Click on the link above to see the list of reagents we offer. If you don't see the one you're looking for, or need help choosing the right one for your product, please call us at 800-621-4778.

Buy Online