perforated plate sieves
The CSC Sieve Store carries Endecotts perforated plate sieves These are available in diameter sizes of 200, 300, 315, 350, 400 and 450 mm, as well as 8 inches. Aperture sizes range from 125 mm to 4 mm in square holes and From 125 mm to 1 mm in round hole. Perforated plate sieves can be supplied in frame materials of brass or stainless steel.

Special apertures are made for measuring Grain, Coffee and Nuts.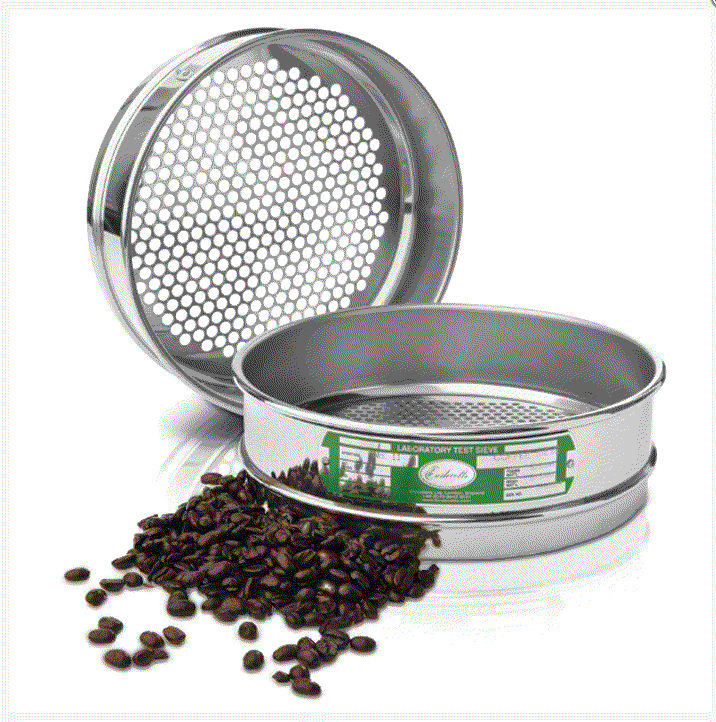 Our online store lists the more popular of 8 inch diameter perforated plate Stainless Steel frame sieve.